SHARP PERFORMANCE USA
we specialize in manufacturing and supplying the highest quality promotional Products. Reinforce and connect with your customers everyday with branded products that your customers will use and appreciate.
Our years of experience and commitment to quality have earned us thousands of loyal customers throughout the world. Our team has well over a century of combined experience in manufacturing promotional product. We specialize in developing solutions and solving challenges to promote the name and contact information of auto dealers, organizations, and corporations around the world.
Call us now 1-888-441-1603
Featured Item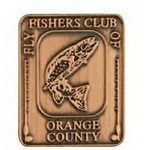 Die Struck Antique Emblem Lapel Pin (3/4...
Die Struck Antique Emblems add a classic feeling and elegance to your logo, Plating options available are antique gold, brass, copper or silver for that very popular pewter look. Whether you use them ...

Featured Categories